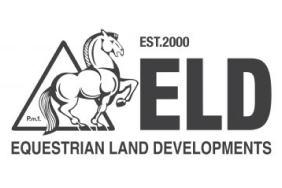 Equestrian Land Developments Pty Ltd is located in Fernvale, Queensland, Australia.
Consultation and Quotation Process:
Please find outlined below details regarding our consultation/quotation process for ELD Arena Construction & Property Development Services.
No quotations supplied without site visits. Fees Apply for all Onsite Consultations.
If you would like to proceed with an onsite consultation with Todd or for further information, please contact the office for a booking form:
info@equestrianlanddevelopments.com
The consultation enables Todd to see the property and explain the construction process, it also gives you the opportunity to ask any questions you may have and any specific requests you may be considering. Todd has also done a number of Pre-Purchase consultations for clients looking at properties for sale (Fees Apply).
After the consultation you will be sent an obligation free quotation which is valid for 3 months. Should you wish to proceed with the construction written acceptance must be received within this 3 month period. A start date is then set (which may/may not be within this validation period). All scheduled dates are weather permitting.
Current lead times are a minimum of 6 months.
ELD Construct on average one arena per week (Weather permitting).
Start Dates are assigned on a first served basis on receipt of the signed acceptance paperwork.
*Pricing Guide – SE Queensland & Surrounding Areas:
20m x 60m Full Spec ELD Dressage Arena averages between $60,000 and $68,000*+ GST.
20m x 40m Full ELD Spec Dressage Arena averages between $50,000 – $55,000* + GST.
The price will differ depending on the earthworks involved and the location of your property in respect to supply of materials.
Sites requiring larger cuts/retention walls/Level 1 Status, will start at higher rates.
(*Current Pricing Guide as at 01/02/2021. Subject to Change.)
ELD specialise in Arenas for all disciplines including: Show Jumping, Reining, Campdrafting, Polo and all of your Equestrian Earthworks needs – Stable Pads, Driveways, Dams & Round Yards.
Full ELD Spec. Arenas
Consist of two base layers, ELD Surface and sleeper surrounds.
Earthworks are included in the quoted price.
Construction is generally completed within 4 days and ready to ride on immediately upon completion.
ELD Arena Surface products
ELD Dust Suppressant & ELD Arena Gel – designed for Dust Suppression.
Equestrian Property Development Services:
Alongside our mainstay of Arena Construction, Rebuild/ and Restoration, ELD also offer Equestrian Property Development services including property design and layout advice.

For larger projects & Shed Construction, Todd is available for consultation and project management through Todd Cunningham Projects Pty Ltd. (Fees Apply). www.toddcprojects.com
In 2009, due to high demand, ELD Sheds & Stables Pty Ltd was established. Over the next 10 years ELD Sheds & Stables constructed a large number of sheds, taking clients through the process from design to full completion of their Equestrian Structures & Facilities. In late 2019 ELD Sheds & Stables Pty Ltd closed. The Shed Construction division is now managed by Todd Cunningham Projects Pty Ltd.
If you have any further queries, please do not hesitate to contact us.


Latest News
Todd will be attending Equitana 2022 in Melbourne as an educator on Friday & Saturday. Check out the website for further details and scheduling.

Hard to believe we are well and truly over half way through 2022 and it has been very quiet on the construction front due to ongoing

And on that note – that's a wrap for 2021! We would like to thank all of our staff, suppliers and clientele for another year allowing
GET THE LATEST NEWS FROM ELD