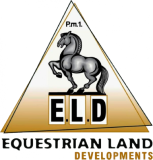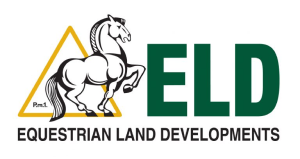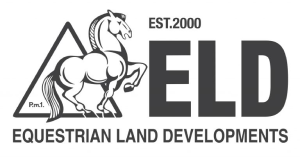 IN THE BEGINNING:
The concept of Equestrian Land Developments was formed, following a request from a family friend to build an Equestrian Arena. From there, the first ELD Spec. Arena; consisting of Base Layer, Blinding Layer and Surface with Sleeper Surrounds, was constructed. Through world of mouth business grew and Equestrian Land Developments Pty Ltd was formed as a company in mid-2000. Since inception ELD has constructed, on average, one arena per week for over 20 years.
Todd Cunningham, founder and director of ELD, has spent most of his life around horses. Todd's father was Master Farrier, Claye Cunningham. Growing up on a horse property with spelling stables which accommodated up to 120 horses at any one time, has allowed Todd to gain knowledge, not only regarding the mechanics of the horse but also what is required as far as property layout and design to ensure safety and the health of the horse. On leaving the farm, Todd pursued a career in earthmoving. Whilst travelling in his 20's Todd worked in underwater excavation, built roads in places all around the world and eventually returned home. It was then the opportunity emerged to combine his background in Horses and his experience in Earthworks.
Today, with over 25 years of experience, Todd has supervised a wide spectrum of construction projects both in Australia and overseas.
CONSTRUCTION
ELD caters specifically for equestrian requirements, bringing intricate knowledge and years of experience from both the earthworks and equestrian fields to each project. Our goal at ELD is to provide affordable and durable equestrian facilities for those who have a passion for horses. These include but are not limited to:
Dressage arenas
Jumping Arenas
Western Arenas
Competition Arenas
Round Yards & Walker Pads
Polo fields
Stable pads
Land levelling
Dams
Fencing and driveways
REBUILD/RESTORATION
In addition, ELD provides a restoration service for existing arenas. This can include partial or complete reconstruction, resurfacing and/or improved drainage systems.
DESIGN
We provide design and positioning advice. If you are unsure of where to position and/or how to design your facility to increase the practical use and aesthetics of your property, ELD provides solid, practical advice with an individual flair, exclusive to ELD.
COMMITMENT
ELD's specifically manufactured Arena Surfaces, Surface Products and Arena Maintenance Solutions are the basis of our business. ELD are constantly undertaking Research and Development both here and internationally to ensure we stay up to date with the latest developments in the Arena Construction industry.
ELD is an Australian family owned business that still has that personal touch. We value accountability and take great pride in all our work. ELD have supported the Equestrian Sports for a number of years through sponsorship of events in various disciplines and will continue to do so.
At ELD we provide a professional approach to all earthworks and design for equestrian needs. We pride ourselves on giving quality and personal service, value for money and sound advice to all clients. We take pride in our workmanship and are sure that with our passion for this field, we can give you the very best that is possible.
Todd Cunningham
Director
Equestrian Land Developments Pty Ltd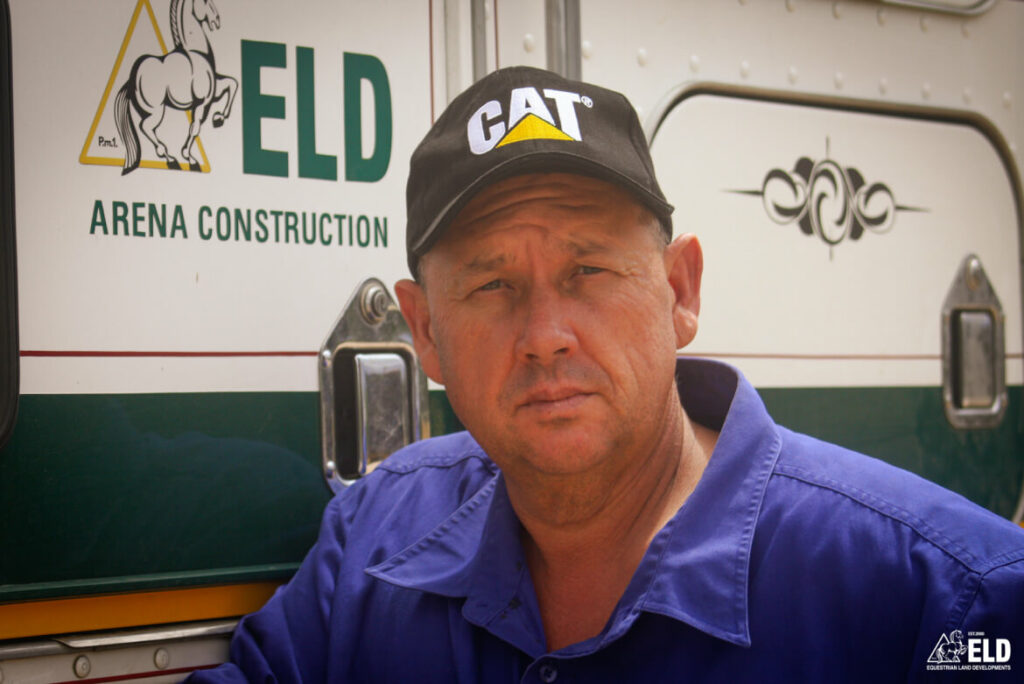 Latest News
A quick look back on the first six months of 2023 and the Equestrian Arena Constructions completed. 25m x 60m Arena, Hannam Vale NSW. 35m x 35m Arena, Uralla NSW. Arena Construction under Pre-Existing Roof – Riding Surface 21m x 52m, Walcha, NSW. 20m x 60m Arena Rebuild, North Maclean, QLD. 20m x 40m Arena…

With a run of good weather a number of joint projects have been completed and underway throughout 2023. For those who have waited patiently throughout Covid Border Restrictions, ongoing wet weather and manufacturing delays it has been a relief to be able to bring these Equestrian Land Developments & Todd Cunningham Projects constructions to life.…

"What difference will one person make?" – say over 7 Billion people….. After being inspired by David Attenborough's call to re-wild the planet, we decided that it would become our mission to plant as many trees as possible over the coming years. To round out 2021 we had a little over 600 trees planted on…
GET THE LATEST NEWS FROM ELD