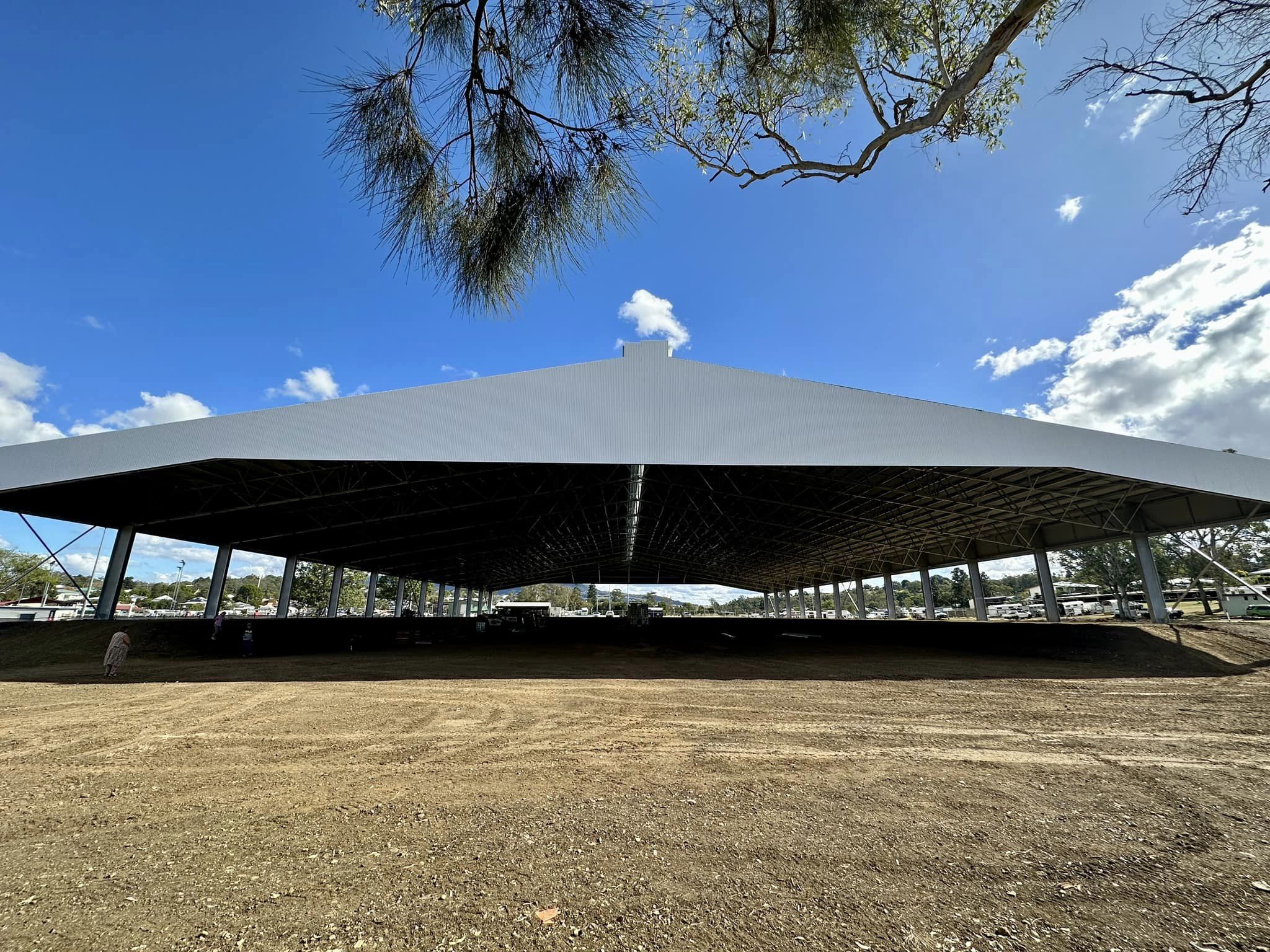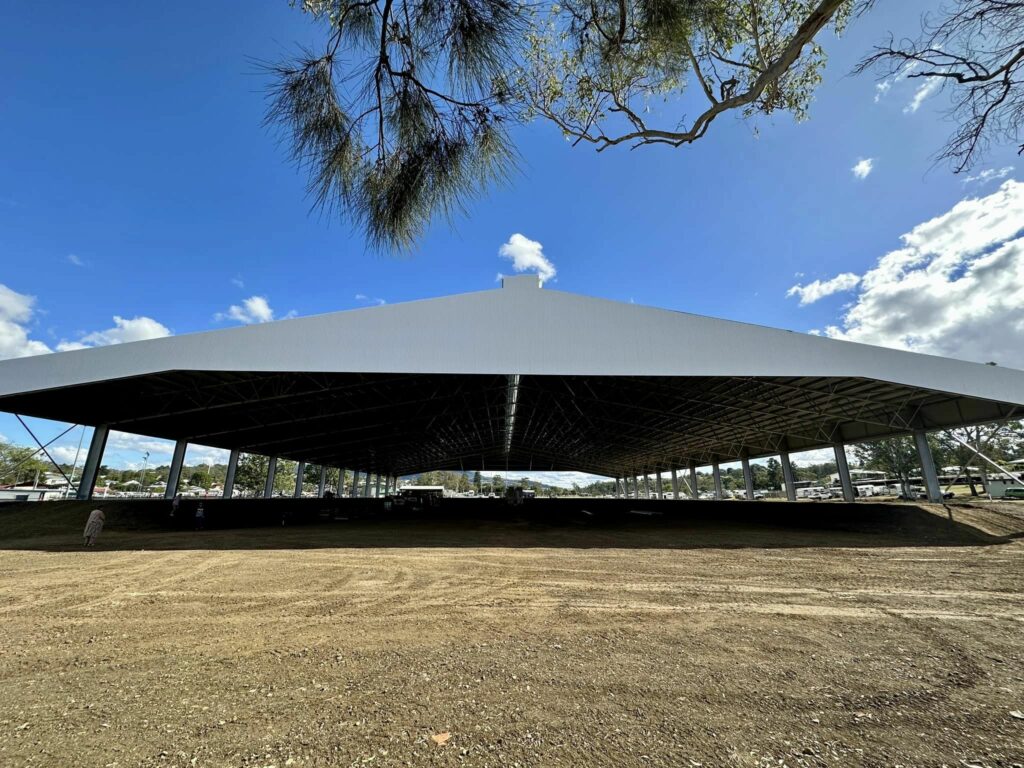 With a run of good weather a number of joint projects have been completed and underway throughout 2023.
For those who have waited patiently throughout Covid Border Restrictions, ongoing wet weather and manufacturing delays it has been a relief to be able to bring these Equestrian Land Developments & Todd Cunningham Projects constructions to life.
Completion of ELD/TCP Indoor. Huntingdon NSW. Pad 26m x 66m & Base 24m x 64m with an Indoor 22m x 62m over a 20m x 60m Riding Surface.
Stable Building & Machinery Shed, Belli Park, QLD.
25m x 44m Shed Construction for Stable Building. Boonah Showgrounds, QLD.
In Progress: Indoor Arena Complex 60m x 90m, Boonah Showgrounds, QLD.