ELD are pleased to offer a range of arena maintenance solutions to assist in ensuring the longevity of your arena or work surface.
ELD ARENA SPREAD-A-BAR
The E.L.D Arena Spread-a-bar® has proven to be the popular choice when it comes to maintaining your arena surface. It is Engineered specifically to retain depth of surface (i.e. designed to pick up the surface in heavier areas and re-distribute it to areas that are thinner).
The E.L.D Arena Spread-a-bar® has a flat edge and on the reverse side the in-built harrows are ideal for tilling and loosening compacted surfaces.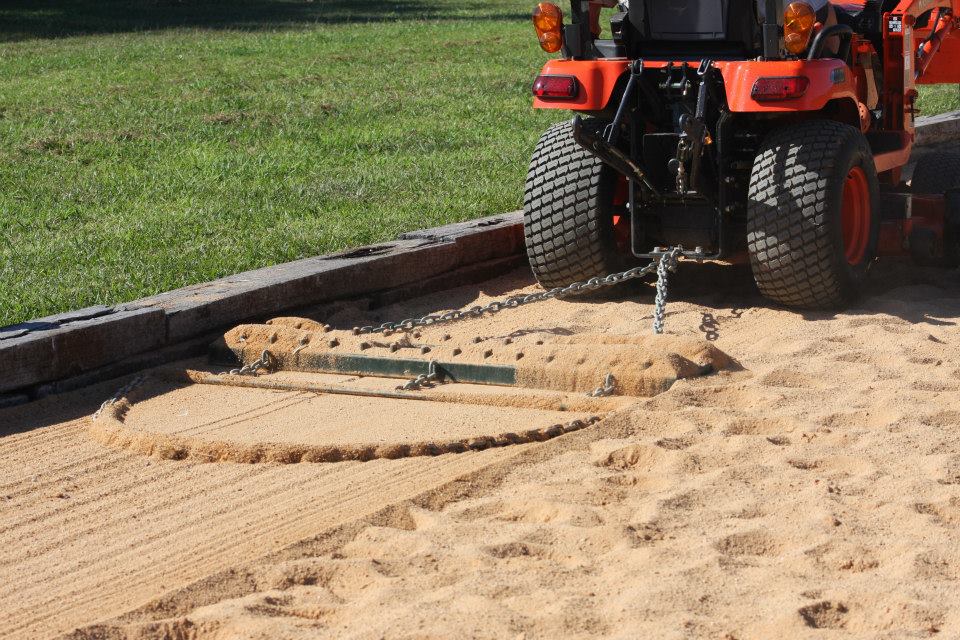 With no wheels or tyres there is less bounce across divets on the surface ensuring a level and even spread.
The ELD Arena Spread-a-bar ® can be used on a variety of arena surfaces.
It comes with a D-ring for hitching to your towing vehicle. Alternatively you can simply loop the chain over your towball.
It is recommended you off-set the Spread-a-bar ® to allow it to run along the arena edges bringing them in to the track.
This design also enables you to drag paddocks and spread manure with great ease.
The E.L.D Arena Spread-a-bar® is available in three sizes or can be made to order upon request.
It has been purposely designed with ease of use in mind and can be attached to the back of your mower, bike, utility or tractor.
Ideal for both indoor and outdoor use the E.L.D Arena Spread-a-bar® has an easy fold away system for storage.
The Spread-a-Bar ® was designed by Todd Cunningham and is Made In Australia by our Brisbane based manufacturers.
Pricing:
Purchase Online: https://www.equestrianlanddevelopments.com/product/eld-arena-spread-a-bar/
Video: ELD Spread-a-bar
Tips: https://www.equestrianlanddevelopments.com/wp-content/uploads/2022/12/ELD_Spread-a-bar_A4_2022.pdf
ELD DUST SUPPRESSANT
Intended for application on Dressage Arena's, Trotting Tracks and Sand Racetracks the ELD Dust Suppressant is a natural solution to dust problems. Not only does it lower air borne dust minimising inhalation by horse and rider, it also encourages lower water usage. Small amounts of the ELD Dust Suppressant result in great results, not only in dust minimisation, but also in cutting down your arena maintenance expenses and encouraging the prolonged existence of your surface. Clients also have great success using the ELD Dust Suppressant in Stables to help keep the dust levels down.
Purchase Online : https://www.equestrianlanddevelopments.com/home/arena-shop/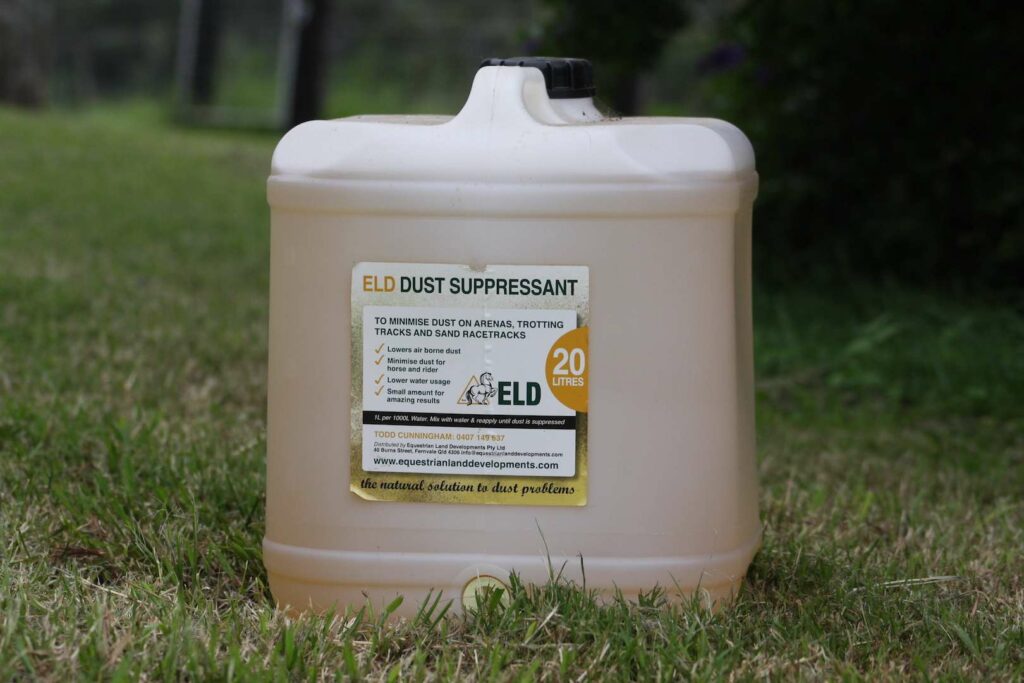 Kristy Renae Jarvis, Dynamik Stallions, Western Australia.
Dynamik Stallions have been using the ELD Dust Suppressant product for over 8 years now. We use this product 2 or 3 times a year on our arena surface as it is not only fantastic to suppress dust and it reduces the amount of water required to keep the surface damp. We have even used this product to suppress the dust in sand stables and yards. It's a fantastic product that we highly recommend.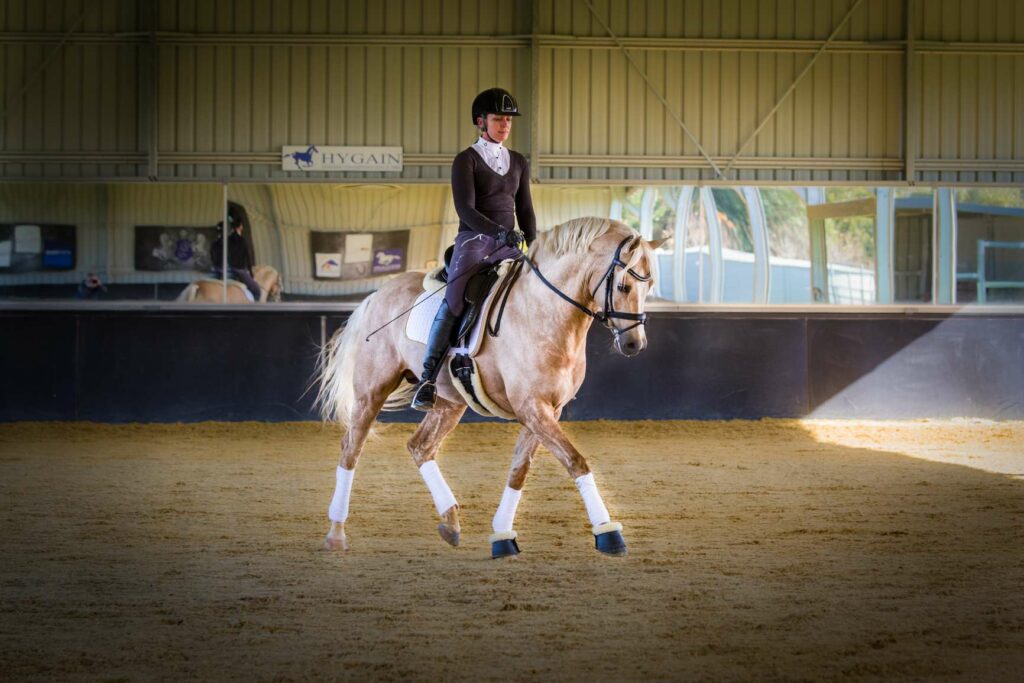 Photo Credit: Eric Lloyd Photography.


Latest News
A quick look back on the first six months of 2023 and the Equestrian Arena Constructions completed. 25m x 60m Arena, Hannam Vale NSW. 35m x 35m Arena, Uralla NSW. Arena Construction under Pre-Existing Roof – Riding Surface 21m x 52m, Walcha, NSW. 20m x 60m Arena Rebuild, North Maclean, QLD. 20m x 40m Arena…

With a run of good weather a number of joint projects have been completed and underway throughout 2023. For those who have waited patiently throughout Covid Border Restrictions, ongoing wet weather and manufacturing delays it has been a relief to be able to bring these Equestrian Land Developments & Todd Cunningham Projects constructions to life.…

"What difference will one person make?" – say over 7 Billion people….. After being inspired by David Attenborough's call to re-wild the planet, we decided that it would become our mission to plant as many trees as possible over the coming years. To round out 2021 we had a little over 600 trees planted on…
GET THE LATEST NEWS FROM ELD